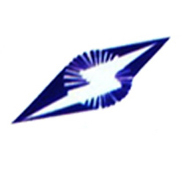 Sharda Mercandise Private Limited (SMPL), is a security seal manufacturing company with origins rooted in India since it was established in 1989.
We are professional manufacturers and exporters of a wide range of tamper evident security seals for all applications. Our expertise are in security seals for utility meters, truck, tankers, airlines, banks' ATM & cash bags, railway wagons, ballot boxes along with applications in many other industries.
At Sharda, we pioneer innovative yet practical solutions for protecting revenue, preventing theft and adulteration across the globe.
---
For every business's security challenges, there's a Sharda Mercandise security seal.
---
We understand that your business is always evolving, as are your challenges – so are our solutions. Our core expertise lies in constant innovation and keep knowledge of the products, its design features, its integrity, its quality and its critical applications. Our proficiency is in product technology and our laser focus is on your business. Our solutions are practical, userfriendly and most effective in providing highest protection level. Our products are always designed around the needs of our users. We keep the customers at the heart of all our inspiration for sustained innovation.
The continued patronage of our clients encourages us to continuously strive to offer comprehensive and effective security seal solutions at affordable prices.
We create the security seals that perform with ease and efficiency while adding value and following benefits to our customers business:
We supply to direct actual user to ensure integrity and secrecy.
Our products are cost effective due to no middle man.
Quick response to any product development to meet customer's specific need.
Stringent quality control ensures zero defect products.
Entire manufacturing process is in-house to ensure best practices and quality.
Our products are not sold online to avoid use of any duplicate seals by counterfeiters.
We have a consultative approach in our sales funnel and hence provide the 'how to' for the most effective seal control system customized to your usage. After careful consideration and analysis of the protection level required, the most suitable and cost effective solution for the specific application is recommended. Factors considered in analysis includes: the value of the goods/revenue to be protected, nature of the product, past theft practice, possible method of tampering and, period of protection etc.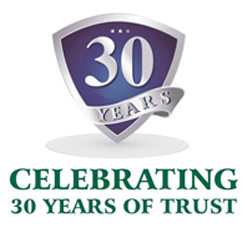 Our Security Seal solutions are used in a wide range of industry sectors by some of the world's most recognized brands across Asia, Europe, America, Australia and the Middle East. These sectors include:
Utilities – Electric, Gas & Water.
Utility Meter Manufacturers.
Transportation – Road, Rail, Airlines, Ships.
Banking – ATM, Cash Bags & Cash Carrying Vehicles.
Oil & Gas.
Healthcare.
Retail Management.